My top wine of the year under $10.00 is available at Costco Burnsville and they have a ton of it. Check out these deals.
Vote for my wine blog here.
2015 Buena Vista Chardonnay Carneros – USA, California, Napa / Sonoma, Carneros (10/25/2019)
Day 1: Honey dew melon, spice, mild oak, Carmel and tropical fruit. This is a very flavorful wine with medium plus finish. Quite complex for $9.97. One of the top values of the year for sure. 90 points
Day 2: This is really good and one of the best Chardonnays under $10 I have ever tasted. Carmel, tropical fruit, melon, mild oak and vanilla. Tastes like a $40 Domestic Chardonnay from a good producer. Great balance and finish. 90 points (90 points) $9.97
Why Buy? This will be the 3 Day Wine Review wine of the year under $10.00. There is nothing available at that price that is better in the Chardonnay category. Normally a Chardonnay in that price point will have some major flaw but none here.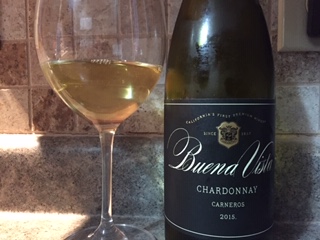 2016 K Vintners Syrah The Deal Sundance Vineyard – USA, Washington, Columbia Valley, Wahluke Slope (10/24/2019)
Day 1: Pop and pour and will revisit day 1 a few times. First taste is wood! No score.
Day 1.15: Little air has helped a lot. Roasted meats, spice, volcanic ash, dried herbs, red berries and crushed rock. Medium to long finish. This wine needs some serious air. Score withheld.
Day 2: Showing some form. Black olives, stone, red currants, spice and floral notes. Much more complexity here and the offensive wood/oak quality on the pop and pour is gone. Medium to long finish and complex. This wine needs a serious decant if you are drinking on day 1. Should be a 4 day review for sure. 91 points
Day 3: This is really taking form with red currants, floral, stone, subtle spices, roasted meat and volcanic ash. Medium plus finish and concentrated. This wine rounded out into quite a nice value at $30. 92 points
Day 4: Great Syrah character. Roasted meats, white pepper, black olives, red currants and minerals. Medium plus finish. Holding strong. Long term ager based on this day 4 showing. 92 points.
Recommendation: This wine needs a serious decant to be enjoyed now. Cellar window easily drinking well into 2030. (92 points) $29.99
Why Buy? K Vintners makes some of the best wines in Washington/US for the money. Their sweet spot is the Syrah Wines.
NV Mumm Napa Brut Prestige – USA, California, Napa Valley (10/13/2019)
Excellent again. Good acidity, pear, apple and minerals. A good bottle after a few suspect ones. (89 points) $15.99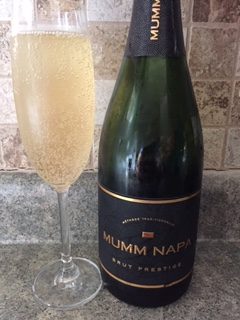 Other Wines worth seeking out:
2016 Beringer Vineyards Cabernet Sauvignon Reserve Knights Valley(USA, California, Sonoma County, Knights Valley) $38.99 (Well below the average price of $55).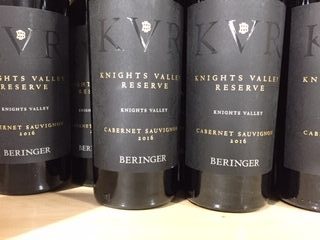 2015 Newton Cabernet Sauvignon Unfiltered(USA, California, Napa Valley)