There is a slew of wine bloggers and wine review amateurs promoting wine x, y and z. Many times free samples and industry tastings are granted to them and they feel obliged to promote certain marginal wines. Not 3 Day Wine Review. These are wines I have had on more than 5 plus vintages and always deliver value and quality and yes I paid for them out of my own pocket!!!
Whites:
2016 Loosen Bros. Riesling Dr. L – Germany, Mosel Saar Ruwer (8/8/2018)
Day 3 and this is rocking! Peach skin, slate, lemon, dust and vibrant acidity. This tastes like a $20 plus Kabinett from a good vintage. This is easily the world's best wine under $10 year in and year out! 91 points (91 points) $8.97
Purchase at Costco $8.89. Total Wine for $8.97. Costco for $8.99. Haskell's $10.99. Surdyk's $12.99.
Why buy? I have had this wine since 2008 and every vintage is at least 85 points or higher. B average or higher for a wine under $10. Not bad!!! I personally made this wine in the Twin Cities. Pouring this at several tastings this is always a hit.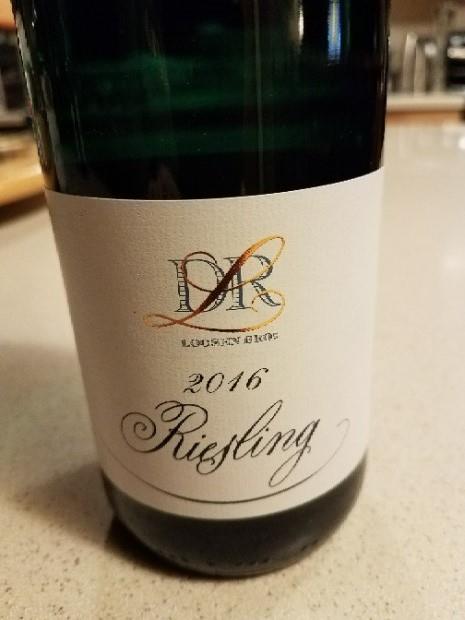 Sparkling:
NV Mumm Napa Brut Prestige – USA, California, Napa Valley (10/13/2019)
Excellent again. Good acidity, pear, apple and minerals. A good bottle after a few suspect ones. (89 points) $14.97
Puchase: Morelli's $14.97 ($14.47 case). Total Wine $15.97. Costco $15.99. Haskell's $23.99. EMAIL ME IF YOU DON'T WANT TO DRIVE TO ST. PAUL TO GET THE DEAL.
Why Buy? This is better than half of the NV Champagne offerings that are almost all over $30.
Reds:
2017 Saint-Cosme Côtes du Rhône – France, Rhône, Southern Rhône, Côtes du Rhône (11/12/2019)
Day 1: The best of the bottles so far on the pop and pour. Floral, underbrush, pepper, stone and raspberries. 100% Syrah which is extremely rare when it comes to a Cotes du Rhone. Very enjoyable. 90 points
Day 2: Fragrant with floral, spice, pepper and raspberries. Medium plus finish and good acidity. A new house favorite. 90 points
Day 3: Even better by if anything a half a point. Really nice fruits emerging featuring cherry and raspberries. Good concentration on day 3. Floral, subtle spice, black pepper and stone. Medium plus finish. Good acidity. This drinks much better than the price point. 90.5. points
Recommendation: Buy a case and enjoy this over the next five years. (90 points)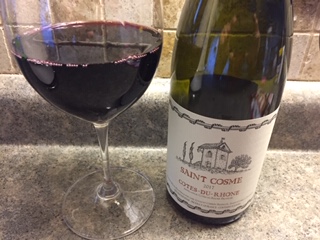 Purchase: Sunfish Cellars $13.99 (Ask about case discount) Total Wine $17.99. Haskell's
Why Buy? I have sampled this wine on numerous vintages and always seems like a 88 point wine or higher.
2015 Bodega Norton Privada Mendoza – Argentina, Mendoza (10/29/2019)
Day 2: Fruit forward featuring plum, blackberries and cherry. A bit hot with cinnamon, spice and floral notes. This is not as good as previous efforts. 87 points
Day 3: Plum, cherry, dust, spice and floral notes. Medium finish. This is better on day 3. Much better and balanced wine. 90 points
Day 4: Berries, dust, spice, floral and mild oak. Medium finish. Good concentration and flavor. This has benefitted with time. 91 points
Recommendation: A nice blend from Argentina for the money. $15.99 at Costco. (90 points)
Purchase: Costco $15.99, Total Wine $21.49
Why Buy? This vintage is not the blockbuster 2013 that might have been the best wine I have ever tasted under $20. Solid fruit forward blend.
2017 Substance Cabernet Sauvignon – USA, Washington (10/21/2019)
Day 1: Much better than the wine from Costco. Wonderfully balanced with minerals, cherry, spice, dust and blueberries. Complex for the price point and medium finish. An outstanding value. 89 points
Day 2: Really nice. Tastes like a wine 3 times the price. Cherry, minerals, spice, dust, Carmel and oak. Medium plus finish. Might be the best of the wines from this vintage I have tasted. 90 points (90 points)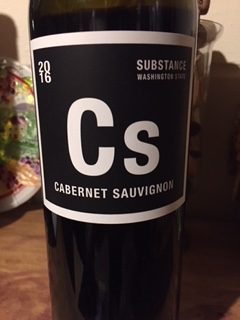 Purchase: Costco $12.99, Total Wine $12.97
Why Buy? Probably the best Cabernet in the World for this price point. While Louis Martini makes a solid Sonoma Cabernet for around the same price point it is not as consistent.
Wines that I purchased under $20 but don't qualify:
Some of these wines I purchased well under $20 or they don't qualify since I have not tasted multiple vintages of the wine.
2012 Bodegas Muga Rioja Reserva – Spain, La Rioja, La Rioja Alta, Rioja (5/17/2019)
Day 1: One of the best under $20 wines from Spain on a regular basis. Iron, minerals, leather, red currants and cinnamon. Medium plus finish and full of life. Drink now to 2023.
Day 2: Falls a bit flat from day 1.
Recommendation: Drink now. I don't see these getting any better. (92 points)
Why buy? This is not qualify due to the fact it usually is over $20. Minneapolis moves a ton of the Muga Reserva and on the right wine sale you can get this for under $20. This is a benchmark Rioja wine and while not 100% traditional in style it is darn close. To get it for $9.00 like I did sign up for my private wine buying service here.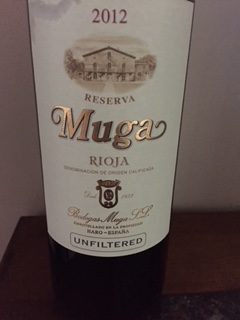 2014 Jamsheed Syrah Harem Series La Syrah – Australia, Victoria, Port Phillip, Yarra Valley (3/15/2019)
Day 1: Good acidity and vibrant flavors. Rustic with raspberries, floral, underbrush and spice. Nice balanced effort and no off elements to this wine. Medium plus finish. 91 points
Day 2: Again good acidity. Rustic wine featuring floral, raspberries, boysenberries, underbrush, twigs and spice. Medium plus finish and rock solid again. 91 points
Day 3: Wow getting some Northern Rhone funk, spice, underbrush, raspberries and minerals. Medium plus finish and picks up some white pepper. Good acidity. Did this sky rocket up the point scale. 93 to 95.
Recommendation: Hold this until 2022. Had I not save this for 2 plus days I would have never got the evolution. Outstanding value for only $11 on my 3 Day Wine Review email blast. Only one smart wine drinker took advantage of this deals as I was happy to pick up the remaining bottles. (93 points)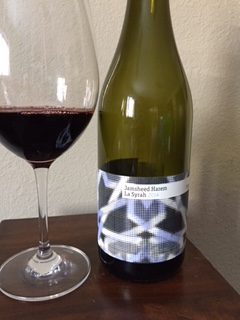 Why buy? It is an amazing wine from Australia that is focused more on balance than over the top fruit. Got this for $11.00 at Sid's Discount Liquor. Sold out!!!
2017 Stangeland Pinot Noir Eola Hills Cuvee – USA, Oregon, Willamette Valley, Eola – Amity Hills (10/31/2019)
Day 1: An old friend. Have not have a Stangeland in a while. WTSO deal. Very nice with soy, spice, violets, strawberries and minerals. Short to medium finish with good acidity. Solid wine for less than $20.
Day 2: A bit better with beef tips, earth, strawberries, spice and minerals. Very clean wine flavorful. This is young and needs time but the potential is there. 90 points
Day 3: Even better. Strawberry, violets, cherry, spice, minerals and cedar. Medium plus finish. The best day of the 3. 91 points
Recommendation: Buy this on WTSO. Stangeland is one of the most underrated Oregon Producers. (91 points)
Why Buy? This is from WTSO. Free shipping and discount got this wine to only $15.00.