Here are the top 10 wines of the year.
Number 1: From Surdyk's $24.99 (Fall Sale)
2017 Bodegas Muga Rioja Reserva – Spain, La Rioja, La Rioja Alta, Rioja (11/19/2021)
Day 1: Red berries, spice, mint, mild wood and rustic elements. Very flavorful and having 2 bottles already this is drinking great on a pop and pour. Very enjoyable over the 3 day process and this will age nicely for five/eight years. Would not do long term aging on this one however. 92 points
Day 2: Red berries, earth, mild wood, spice, floral and stone. Rustic edge to the wine which is always something I enjoy about Rioja wines. 92 points
Day 2.5: Holly cow! In my lifetime I have never had two better 2.5 tastings of two wines. The 2016 L'Ecole No. 41 Perigee Estate Seven Hills Vineyard was left in a glass all day and rocked but this Muga later in the day is maybe even better. I love the funk and this is the first time I have gotten it on this 2017 Muga. Delivers red currants, earth, minerals, exotic spices, dust, gravel and sweet floral notes. Medium plus and complex finish. This will probably be top 3 wine of the year especially considering the value element. 94 points
Day 3: Still great but not as good as day 2.5. Hit that at the peak moment. Blueberries, sour cherry, dust, minerals, earth and spices. Medium plus finish. 93 points
Recommendation: Buy! I need to get at least another case of this wine. Hard to tell how long to age them as they are so great with proper decant or day 2/3 right now. 2030 probably is safe and maybe beyond. (94 points)
Number 2: From Surdyk's $23.99 (Fall Sale)
2019 DeLille Cellars Chaleur Estate Blanc – USA, Washington, Columbia Valley (10/8/2021)
Day 1: Stones, lemon rind, orange peel, spice, minerals and floral notes. Medium to long finish nice acidity. This is a back the truck up wine. 94 points
Day 2: Still vibrant. Amazing how good this is and not even two years in bottle. Floral, white peaches, lemon rind, orange peel, mild spice and minerals. What a refreshing wine on an 80 degree, October day in MN. 93 points
Day 3: Certainly not as good as day 1 or 2. Not surprised.
Recommendation: Drink now to 2028. This is an absolute Rockstar wine on sale for $23.99. (94 points)
Number 3: From Evesham Wood Winery Sold Out!
2015 Evesham Wood Chardonnay Mahonia Vineyard – USA, Oregon, Willamette Valley (6/28/2021)
Day 1: One if not the best Domestic Chardonnay I have ever tasted. This is high end Burgundy without the price point. Flint, spice, shells, orange peel, saline, tart apples and dust. Aged in neutral French Oak. Medium to long finish and amazing acidity. This is a must have in a blind White Burgundy tasting. 95 points
Day 2: Has not lost any complexity and maybe even more vibrant than day 1. For under $40.00 this is an amazing steal. 95+
Recommendation: Buy this immediately. I can't believe they still have 20 cases of this wine left but my brother and I just took one of their hands. (95 points)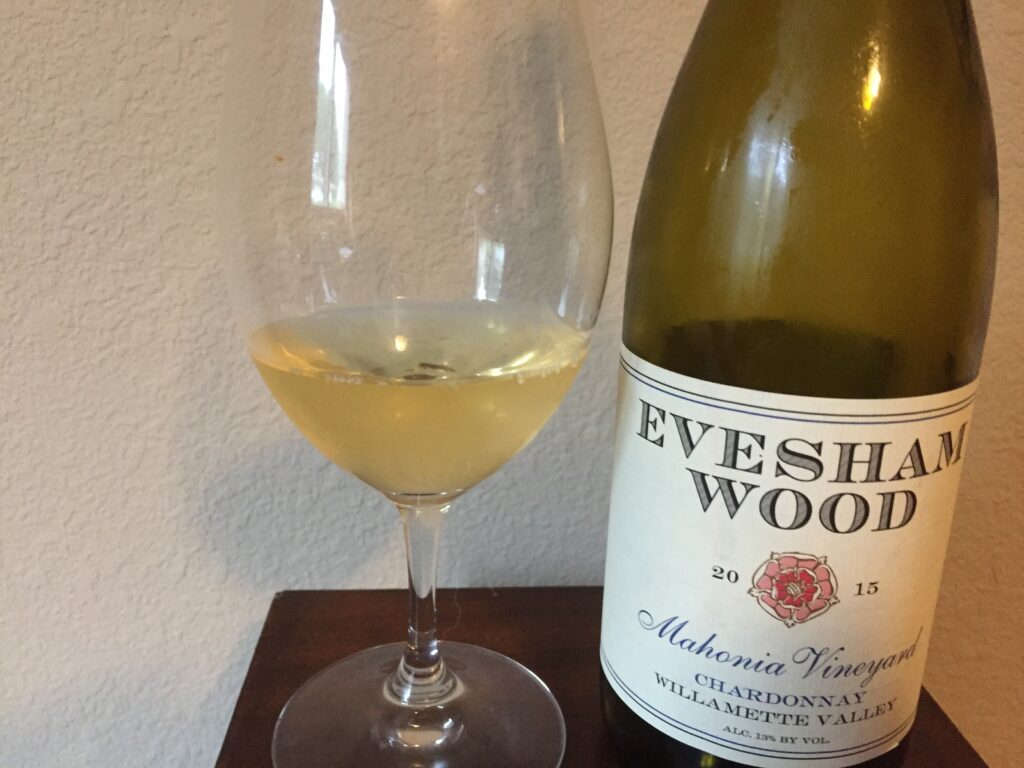 Number 4: From Winebuyer.com $27.99
2018 Shaw and Smith Shiraz – Australia, South Australia, Mount Lofty Ranges, Adelaide Hills (12/19/2021)
Day 1: Under $30 and worth every penny. Very aromatic wine and flavorful but all in balance. Blackberries, black olives, blueberries, floral, black pepper and exotic spices. Medium plus finish and good acidity. This is a six pack coming soon! Actual agree with James Suckling who gave it 95 so not far off. 93 points
Day 2: Beautiful wine with black olives, tar, blueberries, twigs, floral notes, black pepper and exotic spices. Medium plus finish and good concentration. Outstanding value. 93 points
Day 3: More balanced across the board on day 3. Black olives, tar, blueberries, black pepper, exotic spices and floral notes. Medium to long finish and amazed how well this is drinking young. 93+ points
Recommendation: Buy! For less than $30 an amazing QPR. (93 points)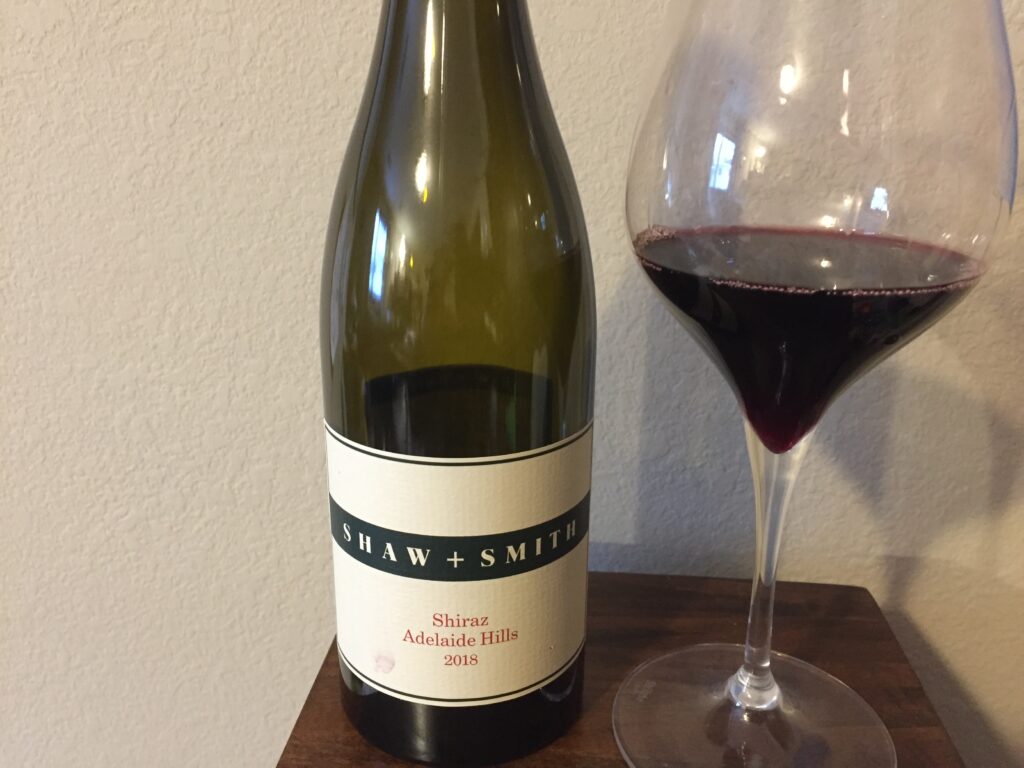 Number 5: From Morelli's Monday Madness $34.99
2019 Drew Family Cellars Pinot Noir Fog Eater – USA, California, North Coast, Anderson Valley (12/5/2021)
Day 1: Crisp, clean wine with appealing personality. Rose petals, bright red currants, spice, cranberry, mushrooms and minerals. Good acidity and certainly food friendly. Nice wine. 92 points
Day 1.25: Even better. This is one of the better offerings for $35 I have sampled this year. 93 points
Day 2: Wonderful and my kind of California Pinot featuring rose petals, bright red currants, mushrooms, spice, cranberry, dust and chalky minerality. Medium plus finish and crisp acidity. 93+ points
Day 3: As good as day 2 with rose petals, minerals, bright red currants, mushrooms, sour strawberries, cranberry and dried herbs. Medium plus finish/great acidity. 93 points
Recommendation: Great value from the Morelli's Monday Madness offer for $34.99. Buy! (93 points)
Number 6: From Winebuyer.com $16.99
2016 Cafaggio Chianti Classico Villa Cafaggio Riserva – Italy, Tuscany, Chianti, Chianti Classico DOCG (12/18/2021)
Day 1: $15.99 and free shipping. Win! Mix between traditional and more modern. Some funk, dried cherries, herbs, twigs and dust. Will wait an hour or so to officially score but on the pop and pour promising.
Day 1.25: Needed some air and is better. Iron, mild funk, dried cherries, twigs, dust and nice fruits. For sure a good value but not off the charts. 88 points
Day 1.5: This is falling apart and another mediocre Chianti wine. Dust, tastes manufactured with candied red fruits. Not sure how this was rated so high. 84 points right now.
Day 2: Much better on day 2 with more of a rustic edge to the wine which is what I love about Chianti wines. Iron, floral, dried cherries, coffee beans, earth and minerals. This needs a big decant if you are drinking on day 1. I would recommend cellar these for 2 to 3 years. 91 points
Day 3: Really nice on day 3 with Christmas spice, beef, dried cherries, mild funk, dust, twigs and earth. Very rustic in nature which I like in good Chianti wines. Much better than day 1 and needs cellaring time. 91+ points
Day 4: Now we are talking. Getting the acidity missed on previous days. Dried cherries, floral, earth, twigs, iron and Christmas spices. Beautiful and great value. 92 points
Recommendation: Buy and hold until 2025 or 5 hour decant. (92 points)
Number 7: From WineStreet Spirits $29.99 (On Sale)
2016 L'Ecole No. 41 Perigee Estate Seven Hills Vineyard – USA, Washington, Columbia Valley, Walla Walla Valley (11/19/2021)
Day 1: Nice fruit showing here with cherry, raspberries and blueberries. Spice, floral, dust, minerals and mild oak. Big style wine on day 1 but flavors are excellent. Medium to long finish. 91 points
Day 2: Less intense on day 2 featuring blueberries, raspberries, mild spices, dust, dried rose petals and a touch of oak. This is a very approachable Perigee where as some vintages need extra cellaring time. I think this will drink nicely form now to 2029. 92 points
Day 2.5: Left a small glass all afternoon and wow has this improved. Minerals, blueberries, sour raspberries, dust, earth, gravel, tobacco and subtle oak. Complexity has kicked into another gear with this wine and similar to the maximum enjoyment of the last bottle. Why you would rate this on day 1 is behind me. 94 points (94 points)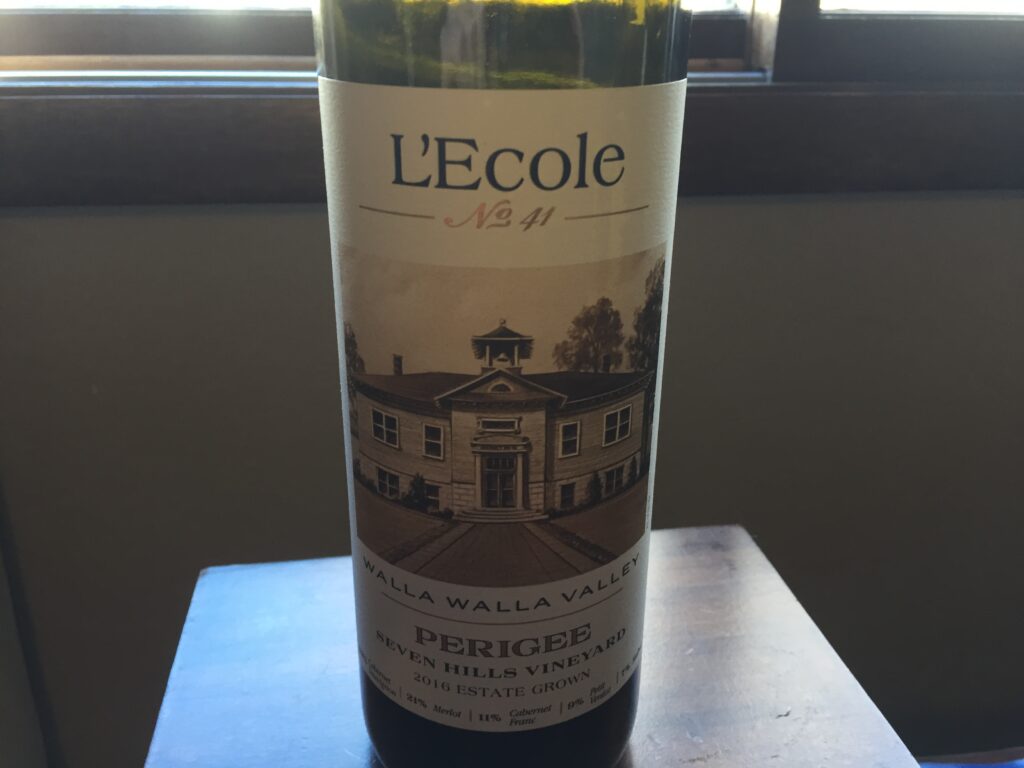 Number 8: From WTSO $22.99
2018 Les Vins de Vienne Gigondas Les Pimpignoles – France, Rhône, Southern Rhône, Gigondas (12/1/2021)
Day 1: Pop and pour after arrival today from WTSO. Stellar wine featuring raspberries, hot spices, white pepper, minerals, Garrique and blueberries. This is really tasty and worthy of the WS 94 point score (not quite there yet though). 92 points
Day 2: A bit less intense. Some of the hot spices have blown off. Garrique, raspberries, minerals, mild spices, celery stalks and white pepper. This is really nice on day 2 and this young wine is drinking really well right now. 92+ points
Day 3: Very nice on day 3 with underbrush, Garrique, white pepper, spice, minerals, raspberries, blueberries and earth. Medium plus finish and balanced wine with nice acidity. 93 points
Recommendation: A great WTSO buy at $22.99. (93 points)
Number 9: From Liquor Boy $16.99 (No longer that price)
NV Roederer Estate Brut Anderson Valley – USA, California, North Coast, Anderson Valley (12/6/2021)
Tasting note 100 on this sparkler. Again off the charts value. All Champagne Big Houses try to make something this good. Lemon, dough, spices, orange peel, minerals and chalk. Medium plus finish and great acidity. Day 2 review on this one. (92 points)
Number 10: From Chicago Wine Company $60 (purchased a while ago)
2010 Reynvaan Family Vineyards Syrah In the Rocks – USA, Washington, Columbia Valley, Walla Walla Valley (10/9/2021)
Day 1: Holy cow! This was the wine of the night at the last offline I went to prior to the Pandemic and this one is singing. Roasted meats, white pepper, blueberries, blackberries, Asian spices, mild funk and stone. Super concentrated wine and this rivals any Cayuse wine I have tasted. 95 points (95 points)