1941 Grand Avenue
Saint Paul, MN 55105
(651) 699-1860
I will be the first to admit I need to buy more wine from Thomas Liquors especially with the 20% sale which is an ongoing sale with no end in site! Peter Vars is amazing and I emailed them about Williams Seylem deal they had and not 5 minutes later he called. Trust me no one else in the cities would do that. Probably good they had sold out of most of it as I have spent too much lately but I did snag one bottle which forced me to go to the shop on a snowy Saturday.
If you buy a case you get 20% off so I figured let's do it. They have a lot of solid wines and priced competitively but with the 20% off they are beating Cellar Tracker averages which is always my goal.
Mike Thomas is on the third generation of ownership and I love the look of the store. They cram a lot of wine into this smaller shop and service is outstanding!
I will be adding more of my picks throughout the week so check back often. All prices include tax and the 20% off.
2017 Robert Keenan Winery Merlot Napa Valley – USA, California, Napa Valley (2/3/2022)
Day 1: Using the Glasvin Universal for the first time. Super light weight and great around glass. Dust, cherry, earth, spices and wood. Complex wine and picks up some nice dark chocolate on the finish. Medium plus. A lot less oak than the Woodward Canyon I had recently from 2015. (Natural Cork) 92 points
Day 2: More approachable. I know these wines will benefit with time but day 2 offering more fruit upfront featuring cherry, plum and raspberries. Wood, dark chocolate, spice and dust. Complex and medium plus finish. An excellent example of California Merlot 93 points
Recommendation: This is a great buy in the low 40s. Could age this for 10 plus years. (93 points)
2020 Tensley Syrah – USA, California, Central Coast, Santa Barbara County (1/18/2022)
Day 1: Big style but not over the top. Black pepper, blackberries, minerals, red currants, floral and exotic spices. Medium plus finish and drinking well on a pop and pour. 92 points
Day 2: Fruit is the star on day 2 with blackberries, blueberries and cherry. Also featuring spice, floral, minerals and roasted red peppers. This is a bigger style Syrah but is balanced. 92 points
Day 3: This is why I do 3 Day Wine Reviews! Totally mellowed out and is better than day 1/2. Blueberries, raspberries, black pepper, spices, floral, exotic spices and minerals. It was never a hot wine on day 1 or 2 but was pretty intense. This needs some cellar time. 93 points
Recommendation: Half a day decant if consuming now. I would hold these until 2025 and beyond. (93 points) $22.00 (With Tax)
2nd bottle is equally impressive!
2018 Cristom Pinot Noir Mt. Jefferson Cuvée – USA, Oregon, Willamette Valley, Eola – Amity Hills (1/15/2022)
Day 1: Pop and pour. Cranberry, candied dried cherries, floral, spice, minerals and strawberry. Pleasant wine and medium finish. Look forward to the evolution over 3 days. (Natural cork) 90 points
Day 2: Wine is better. Not as intense which is why I love Oregon Pinot. Cranberry, sour strawberries, minerals, wafer, dried twigs and floral notes. This wine is young so decant two or three hours if you are consuming on day 1. 91 points
Day 2.5: For sure lost that candied dried fruit of day 1. Much more rustic now with forest floor, wafer, minerals, dried twigs along with some cranberry and strawberry notes. Quite a nice wine for under $30.00. 91+ points
Day 3: For sure holding up strong. Cranberry, forest floor, minerals, strawberry and earth. Very tasty. 91+ points
Recommendation: This is a great value and I got it on sale for under $30 so no hurry on drinking these and would recommend a 4 hour decant. (91 points)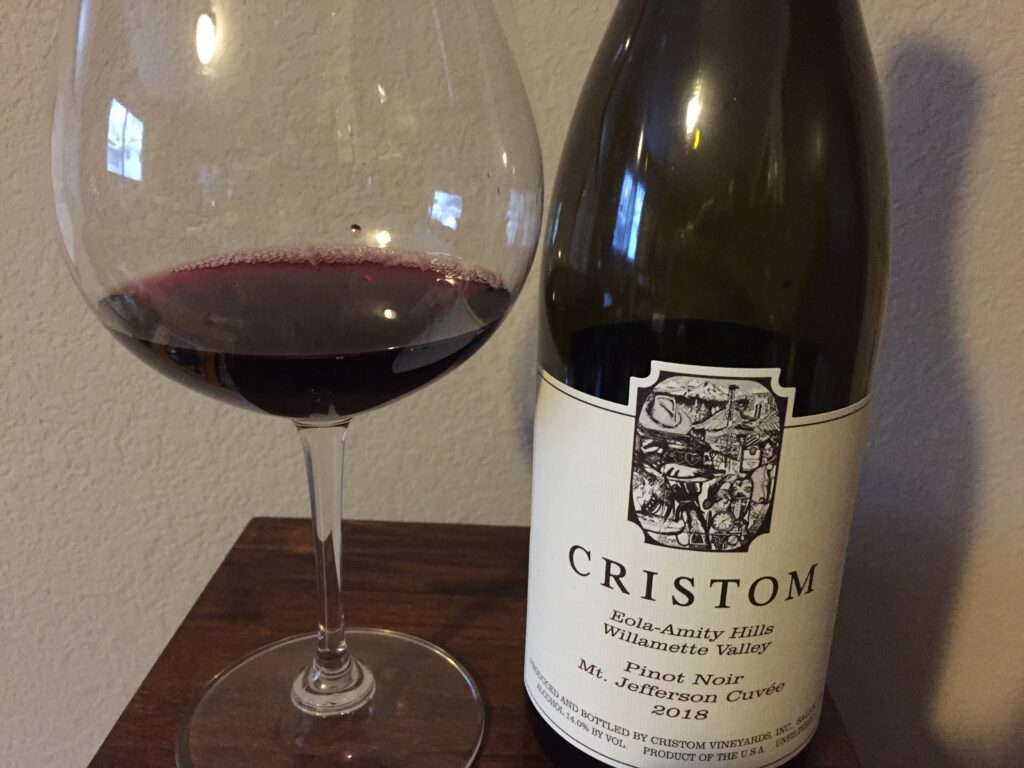 2018 Rémy Ferbras Côtes du Rhône – France, Rhône, Southern Rhône, Côtes du Rhône (1/15/2022)
Day 1: Easy drinking Cotes du Rhone featuring pepper, black cherry, smoke, spice, minerals and roasted peppers. Medium Plus finish. (natural cork) 90 points
Day 2: Crunchy red berries, mild pepper, raspberries, minerals and earth. Not as intense as the pop and pour but a bit smoother. Very nice value. 89 points
Day 2.5: Better with black pepper, minerals, raspberries, cherry, earth and spices. This is just as good as the 2020 St. Cosme and a bit cheaper. Highly recommend this wine. 90+ points
Day 3: Still plenty of life. Nice fruit featuring raspberries, strawberry and cherry. Pepper and minerals on the medium plus finish. Very nice. 90 points
70% Grenache, 15% Syrah, 10% Mourvedre
Recommendation: A very solid everyday drinker. Drink now to 2026. (90 points)
2019 Sea Slopes Fort Ross Winery Pinot Noir – USA, California, Sonoma County, Fort Ross – Seaview (1/17/2022)
Day 1: Nice find at Thomas Liquors in St. Paul. One of my favorite under $30 California Pinots. Very balanced as always and features spice, minerals, cherry, cranberry, celery, dust and sour berries. Super ta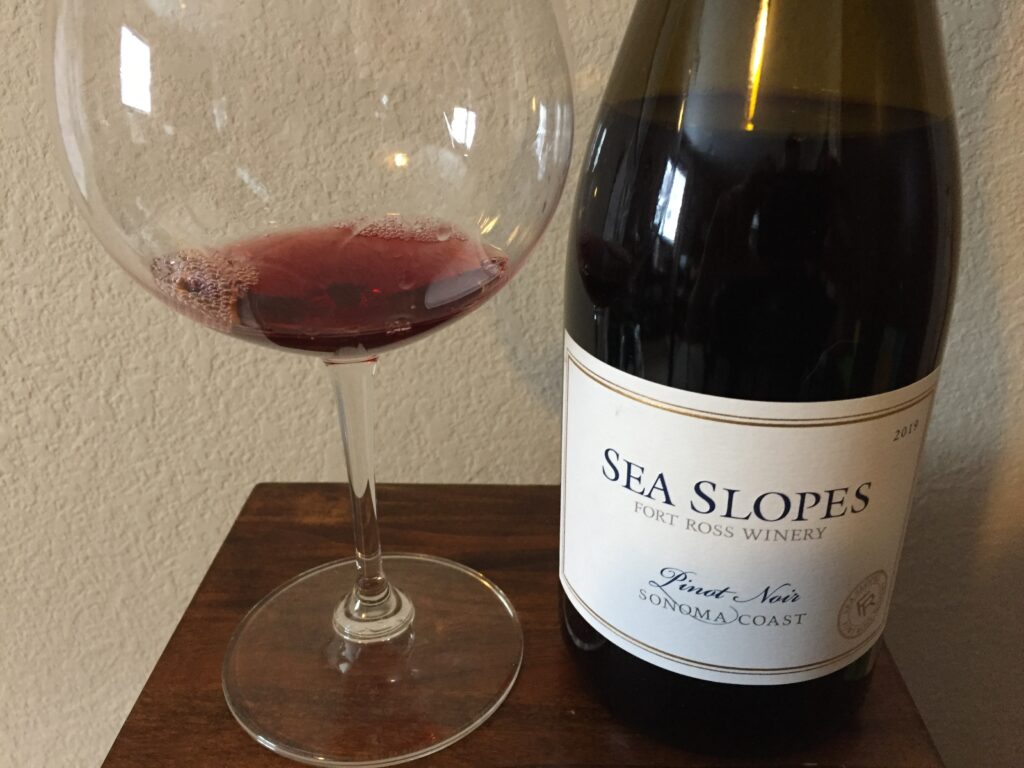 2017 Patz & Hall Chardonnay Dutton Ranch – USA, California, Sonoma County, Russian River Valley (1/21/2022)
Day 1: Absolutely stunning wine. Saline, Carmel, mild oak, lemon, spice, minerals and chalk. Complex and medium plus finish. Super value for under $35.00. (Natural cork) 93 points
Day 2: Maybe a half a point better. Golden delicious apples, lemon, mild oak, a touch of Carmel, spice, minerals and saline. The chalkiness is gone. Medium finish. 93+ points (93 points)
Two I would not recommend!!! This is the difference between me and Jason and Leslie Miller who are friends of the industry. These 2 were recommended and neither are any good for different reasons. One is too harsh and the other is too sweet!
2013 Château de Villemajou Corbières-Boutenac Grand Vin – France, Languedoc Roussillon, Languedoc, Corbières-Boutenac (1/21/2022)
Day 2: Blackberries, black pepper, sweet roasted peppers and chalk. Spices on the finish. Lacks acidity and tastes like a grocery store wine. Harsh finish.
Just not working for me but not a terrible wine. (Natural cork) 85 points
Day 3: Better and more approachable but the harsh finish still lingers. Cherry, blackberries, spice and pepper up front. There is a chalkiness on the finish that deters from the overall experience. 86 points
Recommendation: Hold until 2024 and hope this wine improves. (86 points)
2017 Château Haut-Blanville Languedoc Horus Blanville – France, Languedoc Roussillon, Languedoc (1/22/2022)
Day 1: Not loving this recommendation as it is too sweet. Blackberries, crushed rock and floral notes. No acidity. This is a gateway wine to get you out of drinking the Prisoner or Orin Swift but not good at all. Thank goodness it was only $14.99. (Composite Cork) 81 points
Day 2: Still sweet. If you ever want to serve a wine to show hardly any acidity on the tasting process this would be it. I find almost everything from the Languedoc to be a disappointment and this is no exception. Blackberries, some spice and a thin palate. Even worse on day 2. 75 points (81 points)