I discovered WineBuyer.com out of New Jersey last December and they might have the best deals on wine in the country as they offer free shipping on many really good daily drinkers under $50.00.
One of the problems is when I post wines they sell out quickly as was the case of the 2018 Shaw and Smith Shiraz which I rated 93 points and it was under $30.00.
2018 Shaw and Smith Shiraz – Australia, South Australia, Mount Lofty Ranges, Adelaide Hills (1/5/2022)
Day 1: Excellent again with white pepper, bramble, blackberries, raspberries, minerals, smoked meats and gravel. This is a tremendous find for under $30. 92 points
Day 2: Better on day 2. More expressive and shows white pepper, bramble, smoked meats, gravel, dark fruits and spices. Medium plus finish. This is super balanced and not hot like some of the Aussie wines. Excellent value with shipping under $30. 93 points
Recommendation: A must buy from Winebuyer.com for under $30. (93 points)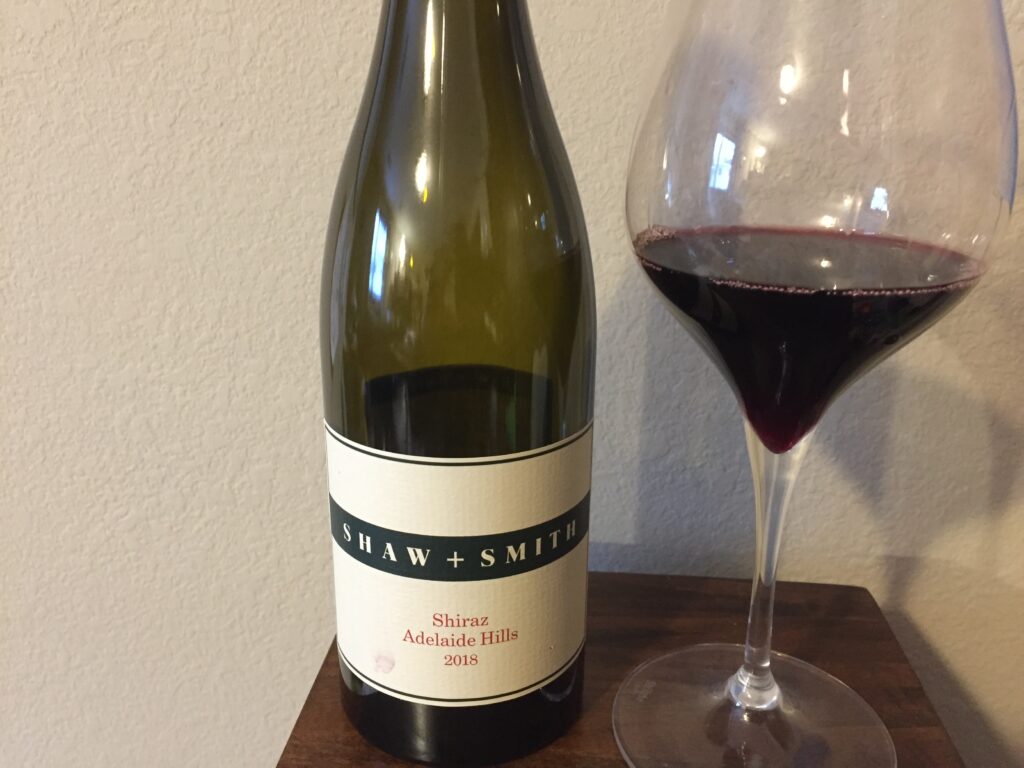 The good news is there are many great wines still available. Here is a list of must buys to make that case which ensures the free shipping!
Whites
Allan Scott Sauvignon Blanc – New Zealand, South Island, Marlborough (12/17/2021)
Day 1: Really solid effort for the money. Dust, minerals, grapefruit, flint and floral notes. Not the in your face of some NZ SB's. 90 points
Day 2: Mineral driven on day 2. Not the Grapefruit overload of too many New Zealand SB's. Minerals, gunflint, mild grapefruit, tropical fruit and floral. Complex offering for under $15.00. One of the better of the year. 91 points
Day 2.75: Nice and will be buying more of this wine. Certainly my style of NZ SB.
Recommendation: If you don't like manufactured SB you will enjoy this and under $15. (91 points) $13.99
2018 Bodega Catena Zapata Chardonnay Tupungato – Argentina, Mendoza, Valle de Uco, Tupungato (1/3/2022)
Day 1: This is really nice. Carmel, tropical fruit, spice, floral, apple and pear. Honestly tastes like a $75 Napa Chardonnay. Medium finish. 92 points
Day 2: Excellent again. Tropical fruit, apple, pear, floral, spice and a touch of oak. Medium finish and another six pack please. 92 points $15.95 (Get 3)
Recommendation: No brainer buy. This is $60 in Napa all day long! (92 points)
2018 El Enemigo Sémillon (Argentina, Mendoza) $18.99 (Worth a Try)
Brotte – Les Hauts de Barville Chateauneuf du Pape Blanc 2020 $27.99
Chateau d'Aqueria – Tavel Rose 2020 $14.99
Chateau Vignelaure – Provence Rose 2020 $15.99
Shaw & Smith – Adelaide Hills Sauvignon Blanc 2021 $17.99
Cambria – Katherine's Vineyard Chardonnay 2019 $16.98
Brotte – Les Hauts de Barville Chateauneuf du Pape Blanc 2020 $27.99
Reds
Just put 3 of these in my cart right now.
2018 Château Marjosse – France, Bordeaux (1/11/2022)
Day 1: Pop and pour. Tastes like a grocery store Bordeaux. I have been noticing more and more cheap Bordeaux and Italian wines getting 92 points from critics and then being very disappointed with some (not all). Fruit froward offering with cherry, plum and floral notes. Thin on the palate and finish. Lacks acidity. Not going to score this now and will see over 3 days if it improves (80 points currently).
Day 1.25: Not surprised the wine did improve a few hours later. Roasted chestnuts, cherry, dust, spice and minerals. Certainly not in the 90s but for the price a serviceable weekday wine. Grainy (Agglomerate) Cork 88 points
Day 2: Can't stress this day 2/3 thing anymore and another stellar result. This is much better on day 2. Bright fruit featuring cherry and plum along with tobacco, minerals, spice and dust. Pretty amazing wine for under $20. 91 points
Day 3: Small berries, good acidity, minerals, tobacco and dust. Excellent value and should age for a while. 91 points
Recommendation: Decant 3 or 4 hours if you want to consume young. Will age for 5 to 8 years no problem. (91 points)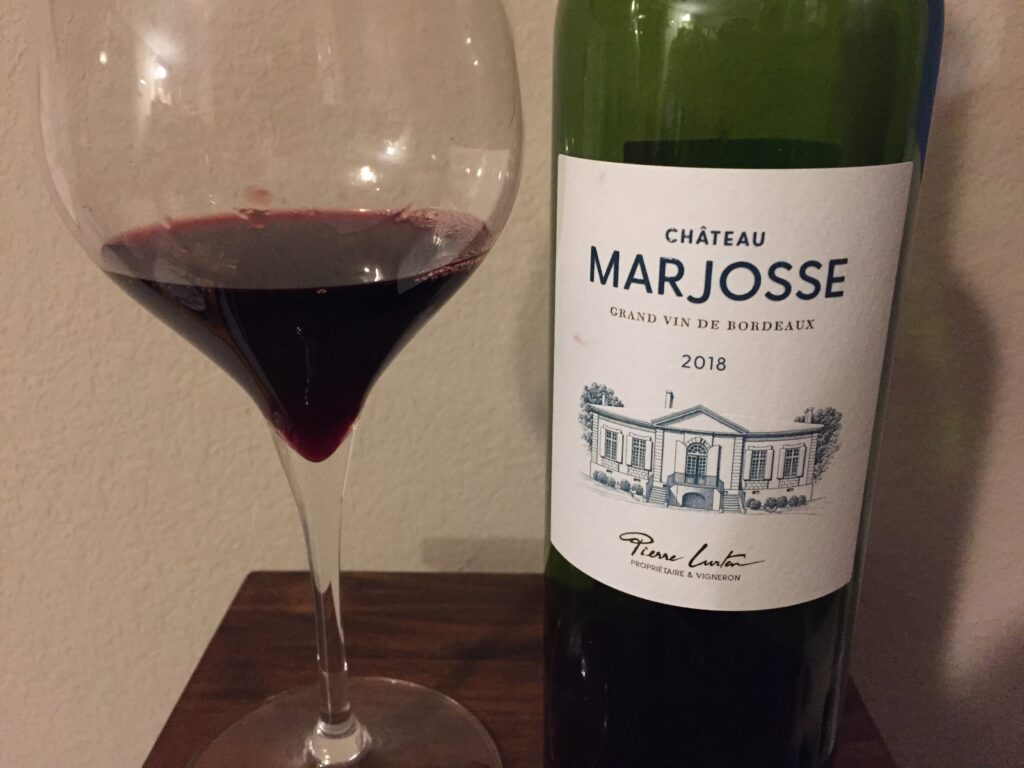 Jean-Marc Burgaud – Morgon Cote du Py 2020 $21.99
Felsina – Chianti Classico Rancia Riserva 2017 $44.97
2019 Podere Poggio Scalette Chianti Classico – Italy, Tuscany, Chianti, Chianti Classico DOCG (1/25/2022)
Day 1: Cork was a ton of work to get out. On the pop and pour very good and nice acidity. Dried fruits, floral, red peppers, mild spice and earth. Smooth and easy drinking wine. This would be a crowd pleaser. 90 points
Day 1: One hour in and nice transformation. Getting some nice Chianti funk along with raspberries, dried fruits, floral, mild spice and earth. Much more intense in a good way. Medium plus finish. Excellent value under $20.00. 92 points
Day 2: Not a lot of change on day 2. Picks some tobacco character along with raspberries, cherry, dried fruits, floral, spice and earth. Medium finish. Solid wine indeed. 92 points
Day 3: Very nice and has a great sour cherry flavor going on along with spices, dried fruits, menthol, floral and earth. Brillant effort. 92+ points
Recommendation: This is a super wine for the money. (92 points) $18.99
2018 Tenuta di Capraia Chianti Classico – Italy, Tuscany, Chianti, Chianti Classico DOCG (3/16/2022)
Day 1: Maybe best deal so far this year. $14 are you kidding me. Fragrant nose with some nice funk, floral and red currants. Palate is not as good but still flavorful featuring rose petals, red currants, spice and minerals. Overall amazing value. Nose 92 /Palate 90. Split the difference for a 91 points.
Day 2: Bright fruit featuring raspberries, unripe strawberries, mild spice, floral and minerals. This is not as good as the pop and pour but for the money a solid effort. 89 points
Recommendation: This wine peaked on the pop and pour and never got back to that level but still for the price a good value. (91 points) $13.99
2016 Cafaggio Chianti Classico Villa Cafaggio Riserva – Italy, Tuscany, Chianti, Chianti Classico DOCG (12/18/2021)
Day 1: $17.99 and free shipping. Win! Mix between traditional and more modern. Some funk, dried cherries, herbs, twigs and dust. Will wait an hour or so to officially score but on the pop and pour promising.
Day 1.25: Needed some air and is better. Iron, mild funk, dried cherries, twigs, dust and nice fruits. For sure a good value but not off the charts. 88 points
Day 1.5: This is falling apart and another mediocre Chianti wine. Dust, tastes manufactured with candied red fruits. Not sure how this was rated so high. 84 points right now.
Day 2: Much better on day 2 with more of a rustic edge to the wine which is what I love about Chianti wines. Iron, floral, dried cherries, coffee beans, earth and minerals. This needs a big decant if you are drinking on day 1. I would recommend cellar these for 2 to 3 years. 91 points
Day 3: Really nice on day 3 with Christmas spice, beef, dried cherries, mild funk, dust, twigs and earth. Very rustic in nature which I like in good Chianti wines. Much better than day 1 and needs cellaring time. 91+ points
Day 4: Now we are talking. Getting the acidity missed on previous days. Dried cherries, floral, earth, twigs, iron and Christmas spices. Beautiful and great value. 92 points
Recommendation: Buy and hold until 2025 or 5 hour decant. (92 points) $17.99
Beckmen Vineyards – Cabernet Sauvignon 2018 $24.99
2019 Drew Family Cellars Pinot Noir Fog Eater – USA, California, North Coast, Anderson Valley (1/26/2022)
Day 1: Wow is this good on the pop and pour! Cranberry, cola, unripe strawberries, minerals, floral and spice. Medium plus finish and great acidity. One of the better purchases for $38 in a long while! 94 points
Day 2: For such a young Pinot this is actually a pop and pour. There is nothing wrong with it on day 2 but it lacks the intensity of day 1. Features pine needles, strawberries, floral, spice, celery and cranberry. 92 points (94 points)
2019 Drew Family Cellars Pinot Noir Fog Eater – USA, California, North Coast, Anderson Valley (12/5/2021)
Day 1: Crisp, clean wine with appealing personality. Rose petals, bright red currants, spice, cranberry, mushrooms and minerals. Good acidity and certainly food friendly. Nice wine. 92 points
Day 1.25: Even better. This is one of the better offerings for $35 I have sampled this year. 93 points
Day 2: Wonderful and my kind of California Pinot featuring rose petals, bright red currants, mushrooms, spice, cranberry, dust and chalky minerality. Medium plus finish and crisp acidity. 93+ points
Day 3: As good as day 2 with rose petals, minerals, bright red currants, mushrooms, sour strawberries, cranberry and dried herbs. Medium plus finish/great acidity. 93 points
Recommendation: Great value from the Morelli's Monday Madness offer for $34.99. Buy! (93 points) $39.99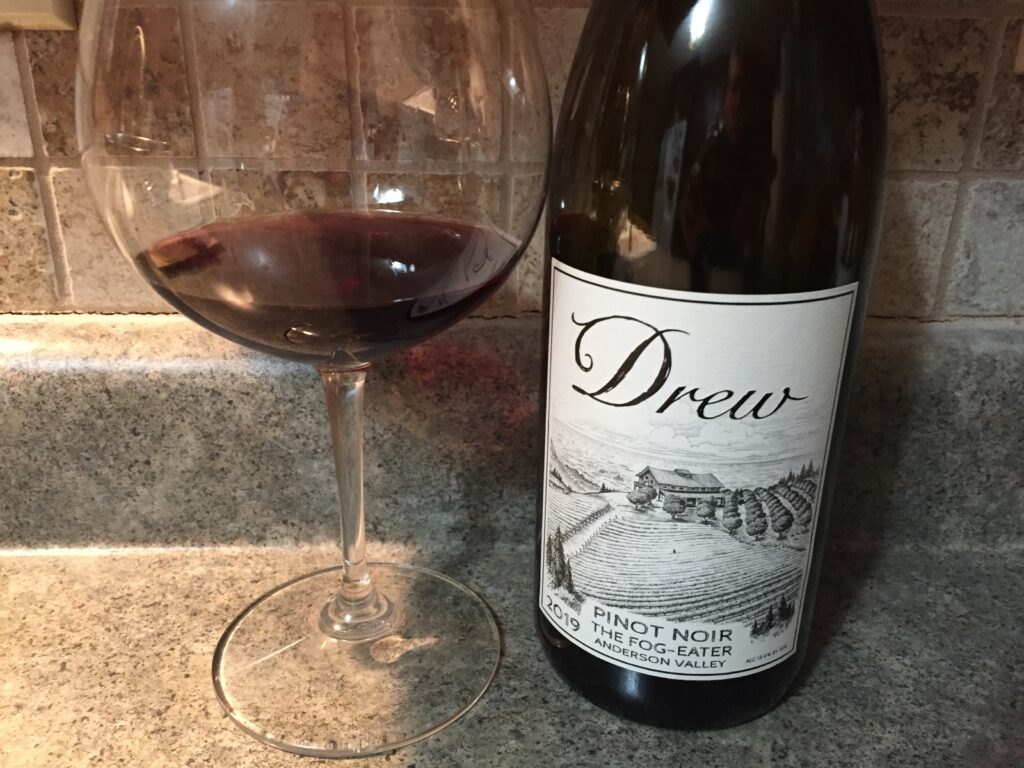 Chateau Gigognan – Chateauneuf du Pape 2016 $33.99